Opportunity knocks with international advertising
Many agents believe that real estate is strictly a local business. I have a different mindset. I believe that real estate is increasingly a global enterprise, and by ignoring international buyers, you risk passing up a world of opportunity.
From April 2015 to March 2017,

$102,6 billion

of residential real estate transactions were international.
From April 2016 to March 2017, foreign buyers purchased 284,455 residential properties totaling

$153.0 billion

in volume.
My global network of connections allows me to strategically market your property to the largest audience possible. And, as a Keller Williams Global Property Specialist, I will ensure your listing will reach 100-plus countries.
By working with me, your property will be advertised on more than 80 international portals addressing over 500,000 international real estate agents in over 100 different countries, including China's Fang.com, which hosts more than 3 million unique visitors per day.
I also have the tools to translate your property in more than 22 different languages, including Simplified and Traditional Chinese, Spanish, Hindi, French, German, Arabic, etc. This means other international agents are able to show your property to their buyers in the native language!
And because Keller Williams is now in more than 24 countries, I have access to a wide network of associates around the world who can assist in connecting your property with the right buyers
• Belize
• Canada
• Colombia
• Costa Rica
• Dubai, United Arab Emirates
• France
• Greater Shanghai, China
• Indonesia
• Israel
• Jamaica
• Mexico
• Monaco
• Nicaragua
• Panama
• Philippines
• Poland
• Portugal
• Puerto Rico
• South Africa
• Spain
• Turkey
• Turkish Republic of Northern Cyprus
• United Kingdom
• United States
• Vietnam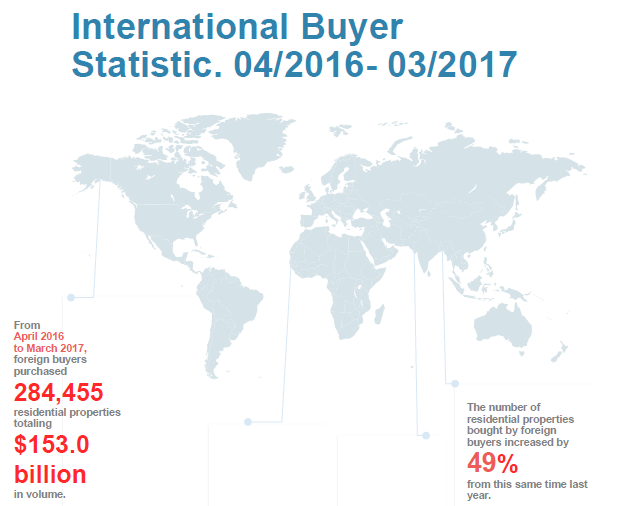 Source: NAR, 2016 Profile of International Activity in U.S. Residential Real Estate.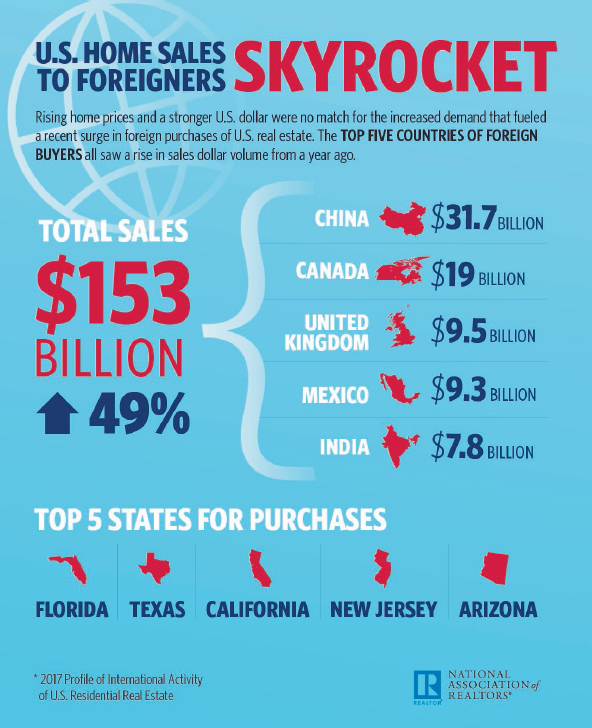 According to the National Association of Realtors®, international buyers:

Paid a 60 percent higher median price
Paid cash 60 percent of the time
Accounted for $92.2 billion in sales from April 2013 – March 2014 (35%)
International transactions increased by $24 billion in the last 12 months

Source: NAR, 2014 Profile of International Home Buying Activity.

Listing Syndication Sites